02
Jun
The Pandemic is Changing Retail and Shopping - Ready for Revamp
Some of the biggest names in retail have gone through some colossal changes as the world economy opens up cautiously in the new world. 
The names include power players like Sephora, Best Buy, American Eagle, Apple, Macy's, Nordstrom, GAP, Costco...just to name a few American brands. 
Right here, on home ground, we're also slowly getting accustomed to the new way of shopping in big malls like 1 Utama, IKEA, The Curve, Sunway Pyramid, Berjaya Times Square, Mid Valley Megamall, IOI City Mall and many more. Even flagship stores like Uniqlo and H&M have adopted some form of measure to control in-store crowds.
The pandemic has changed the way people shop. There's less window-shopping, distanced browsing, faster and easier checkouts.
What Has Changed in Retail Outlets
In Malaysia, we're still adapting to the new norm for shopping in a mall or eating out in a restaurant. 
Before you step a foot into the retail outlet, your temperature is taken (or scanned), phone numbers/ICs/names are recorded for contact tracing, most customers don face masks, and liberally squirt free sanitizers at the greeting sanitization station placed at storefronts.
Eating out in restaurants is still a tad difficult, and you might have to wait in line at the red or yellow markers plastered on the floor so that you're at a respectable distance from the next shopper. 
To top it all off, families shopping for anything from groceries to shoes are often armed with an arsenal of disposal masks and antibacterial wipes in their bags. The more careful shoppers also walk in with disposable gloves. 
In some places in the satellite city of Petaling Jaya, every entry into an outlet or store requires you to scan a QR Code which records your attendance. Much like a roll call during class. 
This, my friends, is the new norm.
International Branded Retailers Under Pressure
From the rumor mill, we've also caught wind that a couple of MPH bookstores are closing down, thanks to rapid sharing on Facebook. According to Hype.my, 9 MPH bookstores are set to shutter, namely the ones in Amanjaya, Sunway GEO, SACC Mall, Subang Parade, JB City Square, MYDIN MITC and more. 
Bear in mind, the major chain of bookstores has yet to offer an explanation for their empty shelves, massive discounts, and moving out of their stocks. 
There have been massive changes after the onslaught of the Pandemic and shoppers can see the Coronavirus warnings everywhere. 
We're greeted with reminders to wear masks, QR code, bottles of hand sanitizers, and 6-feet-apart markers or X's drawn on the floors and tables. 
Even staff are advised to offer their shoppers free disposable masks (which are mandatory in some stores) if they were not wearing one. 
Of course, most retailers are encouraged to take contactless payment options like cards and app payments instead of cash. And after their purchases are rung up, they tear off the receipt themselves if the cashier was not inclined to do it for them.
"Retailers that sell things like clothes, jewelry, and other accessories will need to adapt or risk their sales slumping." - CNBC
Reimagining Post-Pandemic Retailers
Ever since forever, retailers have always encouraged shoppers to stay as long as they could in their stores. 
But the Pandemic has changed reality. 
The concept of trying to make shoppers staying longer in their stores is long gone, replaced by an in-and-out shopping culture. 
That is why retailers all around the world have had to reimagine, revamp, rethink, renovate, and reconceptualize their stores. No more lingering. 
Gone are the days where parents let their kids loose in a Toys R US store trying out (more like full-blown playing with, I'd say) the toys on display. 
There's also no more trying on makeup and free makeovers, a long few hours worth of trying on clothes, tirelessly sifting through prescription glasses, and having long chats with the optometrists about the latest fashion trends. 
Instead, you're either given a verbal explanation, a brochure, website to check out, or an app to see if the foundation color is the right one for you. We've also resorted to online measurements and trusting the taste buds of the guys standing behind the Baskin Robbins counter.
"You can do shoulder and waist measurements, but with the help of another person. So we're helping each other out since we can't try anything on." - Alicia Fong and Kelly Chong in The Malay Mail
Coronavirus Impact on Retailers
So, how should retailers adapt to this new norm of shopping? Many small businesses and retailers have taken tremendous blows due to the Pandemic's impact. Now that the focus is on faster, easier, safer, and more convenient shopping, the tectonic plates have shifted. 
People are afraid of going into a store or restaurant if it appears to be packed during peak hours. So, the onus is on the retailer or shop owner to try to make the shopping as safe as possible for its customers. 
Grocery stores or retail outlets without social distancing measures in place might face the ire of the new norm. If the store was packed, it would turn loyal, careful customers away in a state of panic. 
While restaurants don't allow for dine-in of more than 2 or 3 family members/friends, Apple is scanning everyone's temperature before they enter, hair salons remain closed, Best Buy is asking customers to book an appointment in advance, and there are no more free consultations at beauty kiosks and stores like Macy's and Nordstrom. Even the bathrooms and fitting rooms are closed for now at GAP.
So, Here's What Retailers Need to Do to Stay in Business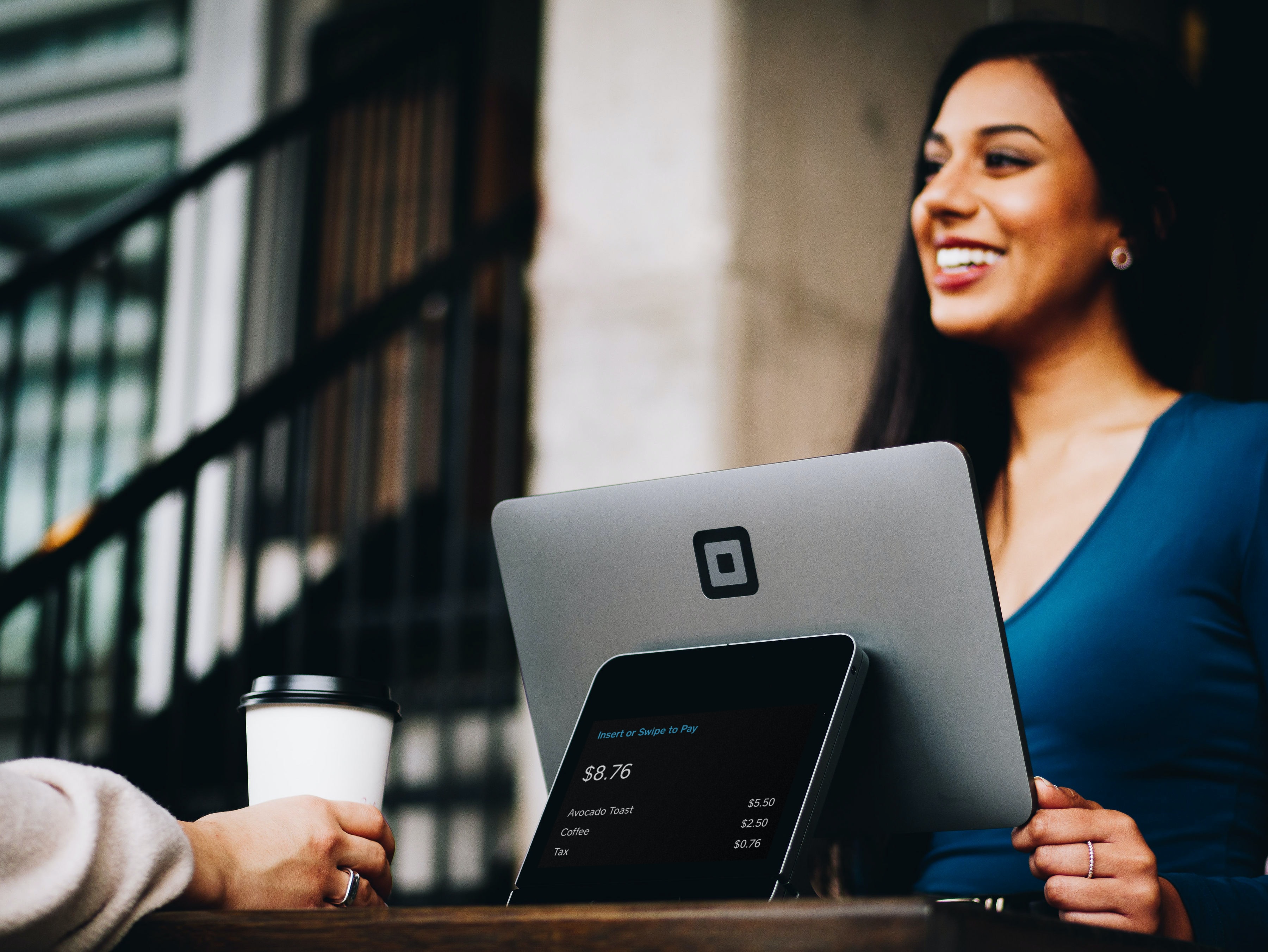 Care for your customers. 
Let them know that their safety and security is of utmost importance. We've got to reimagine and reinvent the business, including the way you display your products! Actually, ESPECIALLY the way you display your products. 
Place all the essential items, the fast-selling and popular ones prominently to make shopping easy for your customers with simple wall decor ideas. Keep your distance and provide assistance only when asked for it. 
Arrange for curbside pickup if the customer does not want to walk into the store or prefer to pay for their items online (but pick them up at the store). 
Rearrange the entryway displays and include a welcome sanitary table. Make sure the apparel you're selling is displayed in an easily-seen and -browsed manner. Which means, 'Look, no hands, ma!'
Limit the number of people you admit in your retail outlet at any one time. 
If your store was cluttered and piled high with products and boxes before, NOW is a good time to keep them out of sight. The effort illustrates the lengths of which you are willing to take to assure your cautious customers that it is safe to shop inside your store. 
Using the right budget-friendly displays at this critical point is a make-or-break factor for your business. It either needs a slight change or a major overhaul. Important items and promotions are to be displayed at eye-level and as close to the entry point as possible. 
Everything has to be practically off-the-ground because a cluttered store gives off a bad vibe. Arm your staff with loads of disinfectant because every time a bunch of shoppers is done with their shopping, it's open ground for the virus to hop onto its next host.
Retailers Making Shopping Safe and Comfortable for Customers
The Pandemic is (thankfully) tapering off in some parts of the world but this battle isn't over. We still have time to think about how to make it easier, safer, and more comfortable for people to shop in your store. 
It's not going to be a smooth ride. It's a bit of a roller coaster. 
Removing rest areas, playing tables, and browsing areas for customers is a bummer, we'll admit this much. But let's think of it as a reboot. Like we're starting the same business all over again, at least in terms of how we present our stores to our customers. 
The good news is that data shows that more and more people are coming out of their houses to shop in person. Since opening up malls and retail outlets, at least 1/5th of customers are coming back out to do their shopping.
And while people resorted to online shopping during the worldwide lockdown, nothing beats shopping in person even when there are more rules and anxiety to deal with. Sales are also on the rise again. Retailers who had opened up their stores after the partial lift of the lockdown are starting to see a faster movement of goods. 
This time, when a customer walks into your store, you know they're looking for something, not just window-shopping. That's definitely an assurance to businesses everywhere! 
Just by renovating or revamping the displays of your store can give your customers the assurance that it is safe to shop in your store. In fact, a poster display reminding your customers about safe shopping might be assurance enough!
---
If you're looking for ways to give your retail outlet an affordable and pragmatic revamp, give us a call right now and we'll find you the right display solution that fits your business, preference, style, and budget. We've been in the retail display business for decades and know the business well. Let us know if you need help deciding on which merchandising display solution to invest in. 
Explore our website, Instagram, and Facebook if you're keen to find out more about the kind of wall-mounted slatwall panels, display units, and accessories we have to offer. 
Soon, you'll be able to pop by our showroom in Kota Damansara to have a look at the stuff yourself. 
In the meantime, please do take care, wash your hands, and stay safe always.