26
May
Buying from a Reliable Retail Display Company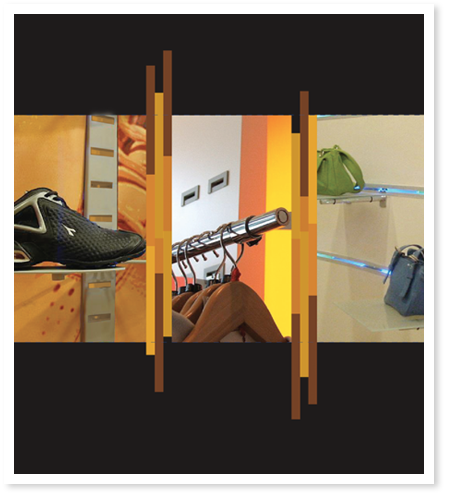 Study after study has concluded that much of the information flowing through a human mind when they are walking around in a shopping mall or business district comes through their sense of sight.
Some, like restaurants and cafes, have the added advantage of tapping into someone's sense of smell. It's hard to resist the mouth-watering aroma of meat barbecuing in a restaurant while you're hungry. It's also a form of torture to walk past a waffle house during brunch.
To catch the attention of the 10,000 passers-by who walk by your stores every day, eyes trained on their phones as they rush to their next destinations, the window display needs to be original and stand out from the crowd of stores lined up along the street.
Getting Direct Help from a Customer Service Agent in the Retail Display Company
Don't be confused with the sea of options – you can now even buy them online. With that said, however, sometimes, the specs do not check out. It would be troublesome to get accurate information – everything from color to fitting and size – from an online retailer.
It's a long-term investment if you're going to be in the business for some time. You want to make a good impression and not skimp on something that will affect how your customers think of you when they step into your store.
Invest in good quality shelving and display systems from a reliable retail shop display company.
We're right here in Malaysia, with a showroom you can visit at the heart of Kota Damansara, and we can provide you with recommendations and ideas on how to make the look of your shop pop!
Just for good measure, based on the findings from researchers, Dr. Harold Stolovitch and Dr. Erica summarized the function of our senses into their respective effectiveness:
83% depend on sight
11% depends on hearing
3.5% are influenced by smell
and the rest are swayed more easily through touch and taste.
Click here to view our latest Youtube Video showcase of our latest projects.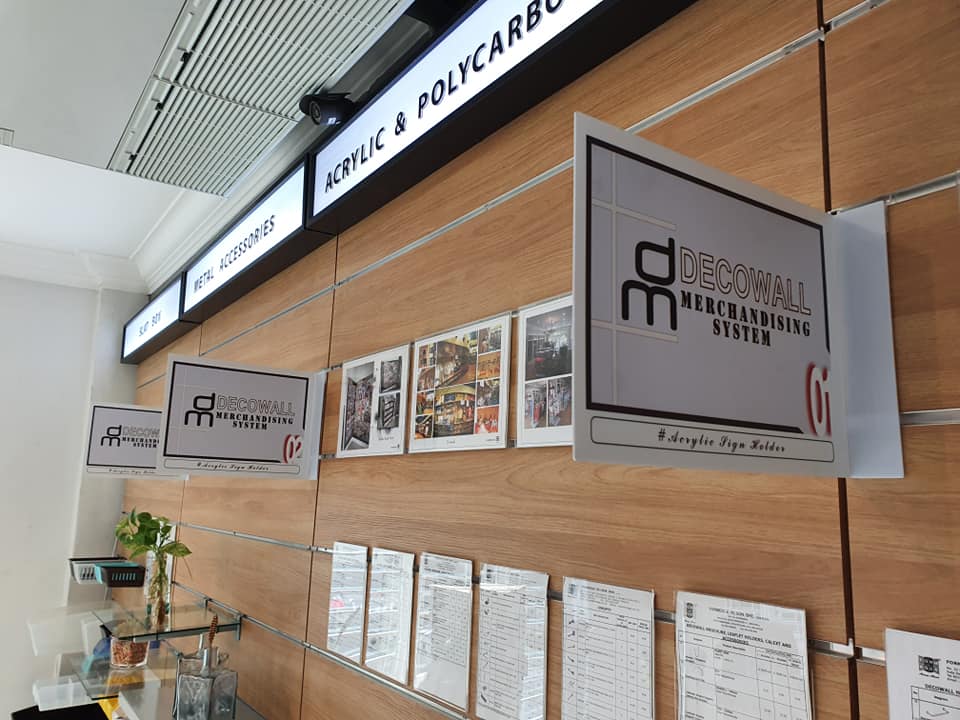 Buy Quality Display Units in Malaysia without Breaking your Budget
Sometimes, because of the size and layout of your retail outlet, it's hard to get something of standard material, size, and design. A bookshelf from IKEA was designed specifically, most of the time, for homes and families. That's their target market.
But if you're trying to make a grab for reliable, high-quality, long-lasting wall-mounted display units for your store so that you can customize it to fit the idea you have in mind, it can be quite a feat.
Companies like Formedge have been around the block, talked to countless brick-and-mortar businesses and retail business owners about their needs, preferences, and budget constraints over the past 30 years and we understand what needs to be done.
"We need to get people into our physical store, a real one in a shopping mall, although we have an eCommerce store where our customers can enjoy browsing through our portfolio of products. Being here is the only way they can touch and feel the quality, the material of the display units for themselves." shares one of our customers.
And we couldn't agree more.
"The survey showed that 30.8% of consumers prefer to see or feel the item in person, and 29.9% want to buy a product right away." – Daniela Forte, MultiChannel Merchant
When your customers are there in your store, there's also the added advantage of being able to engage with them, ask questions, and answer them on-the-spot.
You'll Deliver Better Customer Service
Unless the person you're dealing with is a carpenter or an interior designer by profession, they might need some help deciding on what will work best for them.
Let's say a customer walks into your retail outlet and is facing a barrage of options in the shop display shelving and wall-mounted display system, you're only a wave away.
We don't let our customers walk out of the door of our showroom without asking them if we could help them!
Can we offer some suggestions?
Tell me more about your retail outlet?
What kind of products do you see?
What kind of ambiance are you trying to create?
Do we have what you need?
Marketers will call his cross-merchandizing but it is an effective way to help our customers pair up items in the store that will bring a smile to their faces and give them a sense of hope.
It's called the practice of product discovery instead. It brings their attention to the potential of the display rack unit and accessories that can further help them improve the look of their retail outlet. It could even be something that has completely averted their radar while they were browsing through your website or social media feed.
At Formedge, we make things easier for our customers because, taken a page out of construction companies and IKEA itself, we have in-house designers whose job is to primarily pair our products up with each other to present the possibilities to our customers.
We make the customer journey while shopping for wall-mounted display units or a standalone gondola, as visually appealing and practical as possible.
After-Sale Customer Service
Here's where large, International brand names try but don't really excel in – after-sale customer service. Try as they might, they don't remember their customers by name or the store they helped set up.
When you work with a Malaysian professional Slatwall and Decowall producer and marketer in Malaysia, our sales team often know you by name. Some of them might even pop over to your store to help you customize and become a part of the fitting team to ensure smooth-sailing implementation of the new display units you've just bought from us.
After-Sale customer service for display units and shelving units may also need replacement parts and advice even after the sale is closed. We want to forge a long-lasting relationship with all our customers, that's why we often step up to the plate to help our customers solve their problems when using our products.
As it should be.
Replacement Parts for Wear and Tear
Your home needs regular cleaning. Your car needs to go for a tune-up or maintenance run every other month, and your vacuum cleaner might quit on you one day if you don't clear up the inner debris once in a while.
Things go wrong all the time.
The worst thing about buying something generic from a popular brand or company is that you would have to figure the whole thing out by yourself when there are wears and tears in your display unit.
Because of its mass-production business structure, some accessories or replacement parts can be discontinued at the whim, depending on the company's supply chain.
Working with Formedge, you'll see the difference almost instantly. We're all hands on deck.
Because we're always in the industry, surveying and asking around about our customers' needs, new trends, new styles, new materials, new display units, or new wall-mounted shelving products, we carry the right number of replacement parts and accessories because we're dealing with them ourselves.
We have:
If Christmas or the end-of-the-year holiday is coming up and you need to give your display a new look, we have accessories and complementing display units to help you incorporate them into the current store display.
Want to be witty? Sure, not a problem. Try a poster stand or a banner!
These understated display rack accessories are affordable ways to complement and enhance the look of your retail store. So, just play around with them to change things up or to fit the new mood you're getting ready for the new shopping season.
Formedge is a retail display company that provides our customers with an ample number of options as far as replacements are concerned.
IRL Shopping in a Retail Outlet is Far Better than Offline
Yes, the Covid-19 lockdown has brought many things to a grinding halt. People can no longer eat at their favorite restaurants, bring their kids out to the park, go jogging at their regular trails, or even go mall-trawling (which is probably the official favorite Malaysian past-time).
There's an increase in online sales during this period especially when it comes to consumer and necessary goods for the sustenance of life.
But a survey revealed that nearly 17% of consumers believe that shopping offline when they have immediate access to customer service is best. IRL shopping continues to trump over online purchases because of one primary reason: Privacy.
Another 14% of respondents cite 'shipping cost' as one of the deterrents for online shopping.
So, take heart in the fact that once this lockdown is over, while more people have become familiar with online shopping through their computers and smartphones, nothing beats real-life shopping just yet.
Get ready for the influx of ready shoppers when they finally emerge from this Covid-19 lockdown now.
---
We're always on the look-out for the latest retail trends, interior design tips and advice, trending marketing tactics all around the world, and we might showcase a few of our favorite products on our blog and website.
Bookmark this page and come back for more! We're also on Facebook, Instagram, and Linkedin a lot so check us out there, hit the follow or like button and stay connected!
Stay safe, take care, and best regards,
The Formedge Editor