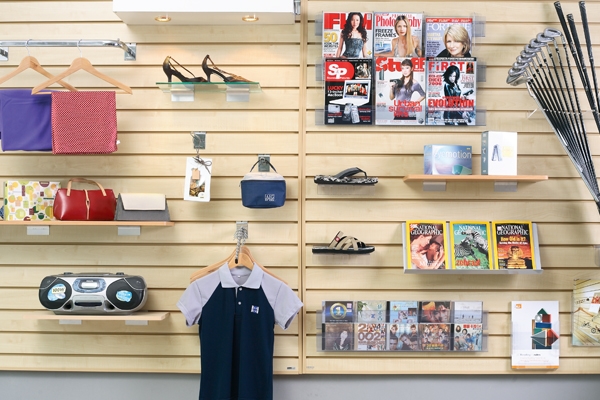 01
Jan
Simple Wall Decor Ideas to the Rescue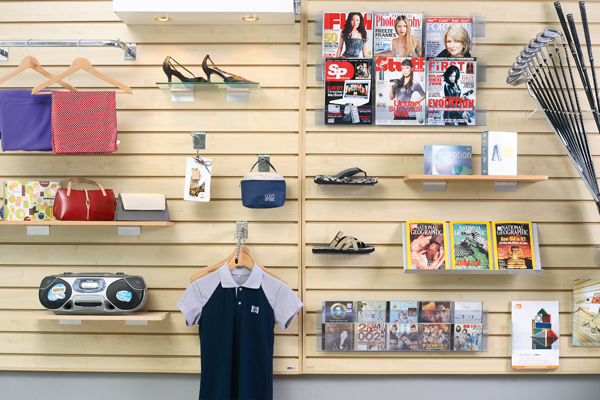 Not every retail outlet should aim to be an IKEA store but the concept design of the renowned store, complete with idealistic model rooms, kitchenettes, laundry rooms, and kids' play spaces, are what attracts packs of customers every weekend.
Walking through an IKEA store as a customer might not result in a revamped retail outlet, bedroom or home, but it sure might inspire new ideas for your own home (without you having to purchase a bagful of its 10,000 products).
The mega-brand has nailed one thing about designing the perfect retail experience – it ensures that shopping in or browsing around the store is always fun and inspires a small-change sense of order.
They've basically made it possible to drop all your personal belongings and kids (in the lockers and playroom, I mean) before you excitedly embark on your weekend shopping escapade.
And might I just point out that everywhere you look, every square inch of space they have, which includes every wall and corner, is axiomatic of their main marketing strategy. It's amazing how much they, the interior designers, manage to fit so many features, tools, and furniture into each of their model homes. It'll never fail to impress me...every...single...time.
Take the IKEA concept and come up with your own customers' shopping experience by determining your customer traffic heat map to design your own ideal store.
So, let's start somewhere important – the walls.
A Pinch of Personality for the Walls
The best retail outlets in the world today share one thing in common - bare walls are rare. Often, there's a largesse of décor hanging all about to give it the store its personality. There's a poster, map or, sign. If there isn't a wall, there would be a strategically-built pillar or a lofting feature.

<><>
What I am trying to get at is for you to not forget this - the walls of your retail outlet says a lot about your business.
Make use of some wall display racks, customizable or not, to show off your coolest products. Install shelves one on top of the other to get things off the ground. The most organized stores are ones that create the illusion of space and then inject it with a splash of personality.
You can easily do that with affordable wall panels, gondolas, island, and free-standing shelving units, cashier counters, magazine racks, garment stands, multi-tiered display stands, and deco boxes. 
To take it a few steps further, enhance the wall panels with a range of accessories like hooks, arms, clips, baskets, shelves, boxes, acrylic holders and other creative Slatwall fittings.
So, even if the Slatwall panels are customized or standard-size, it's still possible to move things around when you want to change things up.
How to Add a Splash of Uniqueness
This list of ideas from Forbes Magazine shows homeowners how they can add their own personal touches to empty walls without straining the budget although I personally think it can get expensive.
Have a look at them a see for yourself.
Other alternatives:
Framed pictures

Wallpaper

Plants

Stand-alone shelves

Paintings

Mirrors

Display of antiques

Bookshelves

Bright wall hangings

Wall sculpture
For even more ideas, hop on over to this article from Elle Decor where they feature a Pinterest slideshow with 45 different ways you can fill up an empty, lonely, sad-looking wall.
If your store sells clothes and women accessories, I don't think it's all that hard to find inspiring photos and posters of fashion models in inspiring poses on the internet to print and display in your store. Alternatively, there are plenty of useful quotes out there you can use to create your own poster!
I'll show you two very quick ways to find and print out fun stuff to post of your retail outlet walls. One is to search for quotes....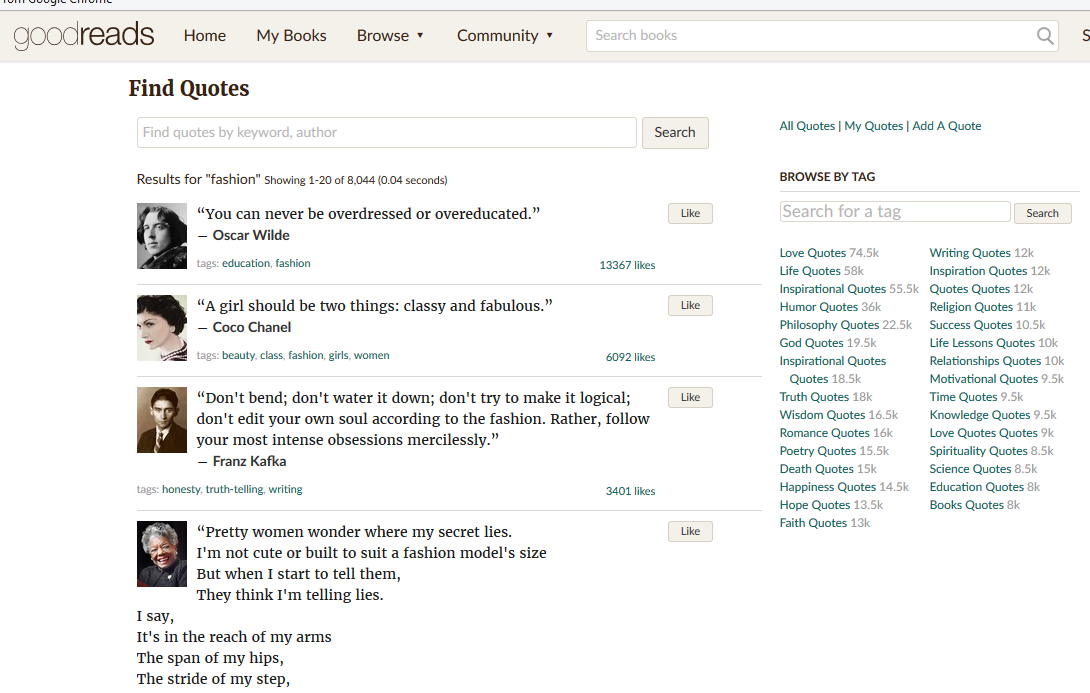 ...the other is to search for quirky, snarky comments made by celebs.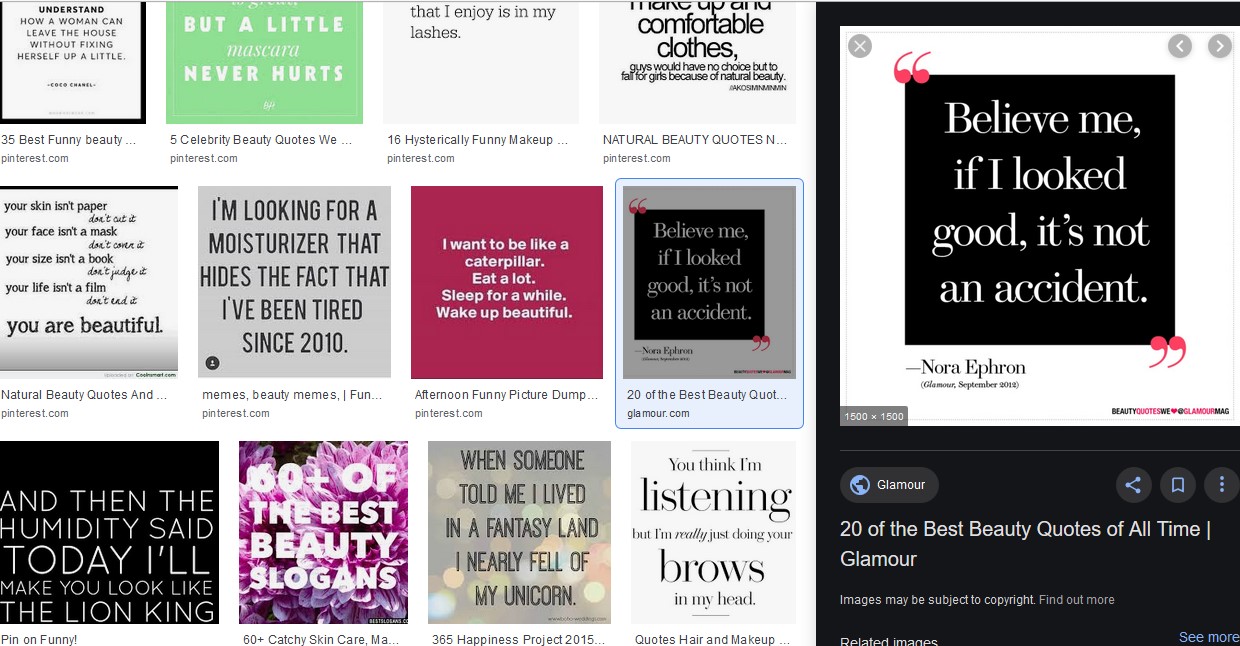 As effective it is to create an elaborate, crafty wall art statement like the ones shown in the above images, sometimes, it can be better to keep it downright and unashamedly simple and down-to-earth. It's also kinder to the wallet.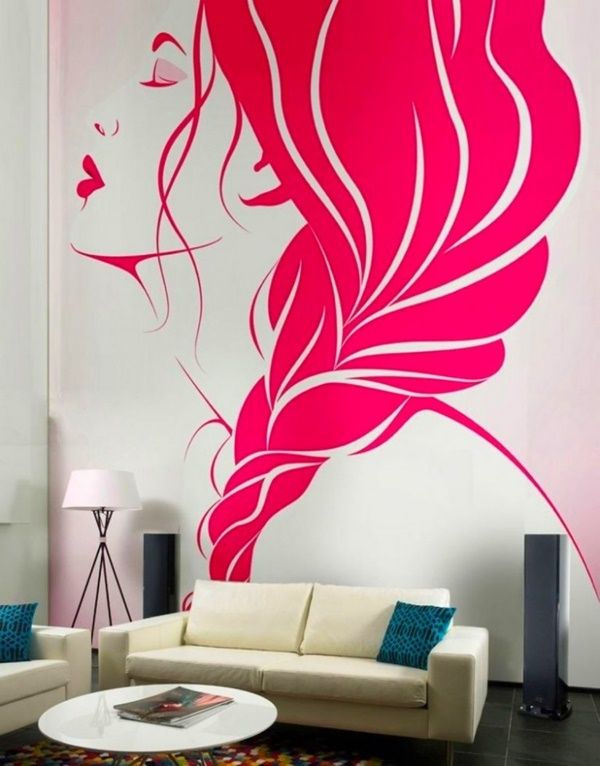 With the above illustrations, I am sure you're getting a little bit riled up with some of your own ideas and versions of the same thing. That's what inspiration is all about! If you're into DIY, get that idea to snowball into something bigger and more in-tune with your personal preferences and style. 
Of course, if you're not the artsy kind, we always have your back!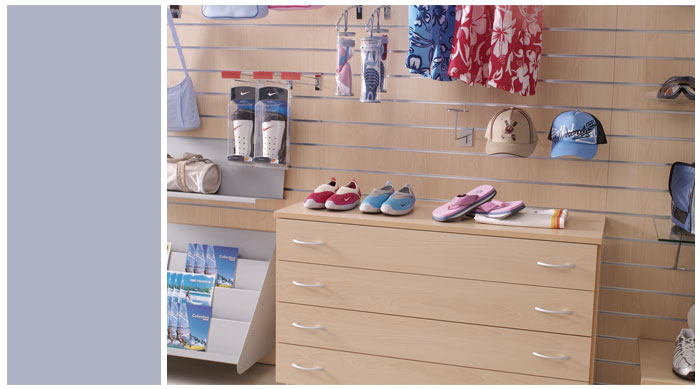 And if you're actually a retail outlet, how about something neat, tidy, and absolutely spotless like this?
Or this?
Some of the wall decors may look as if it might empty out your bank account but in reality, it cannot be further from the truth. You'll have someone professional to look into the real estate with a laser-precision, advise you on the best options available, customize (if that's the best option) the design and panels, and then have it all fitted in for you. 
Since you'll be saving quite heftily on time, professional interior designer fees, and effort, we say it's absolutely worth it!
Stand Out While Remaining Flexible with your Wall Decor
Using a wall-mounted display system like Slatwall can definitely redefine your store décor easily and affordably. You could end up with extra floor space to turn into a quick R&R spot for your customers' kids or add a free-standing gondola with nifty products on promotion. 
If you decide to add new products or switch things around in your store, flexible wall-mounted display panels with grooves like Decowall allows for these changes quite seamlessly. 
When used judiciously, you eliminate the need for new furniture or a new shelf!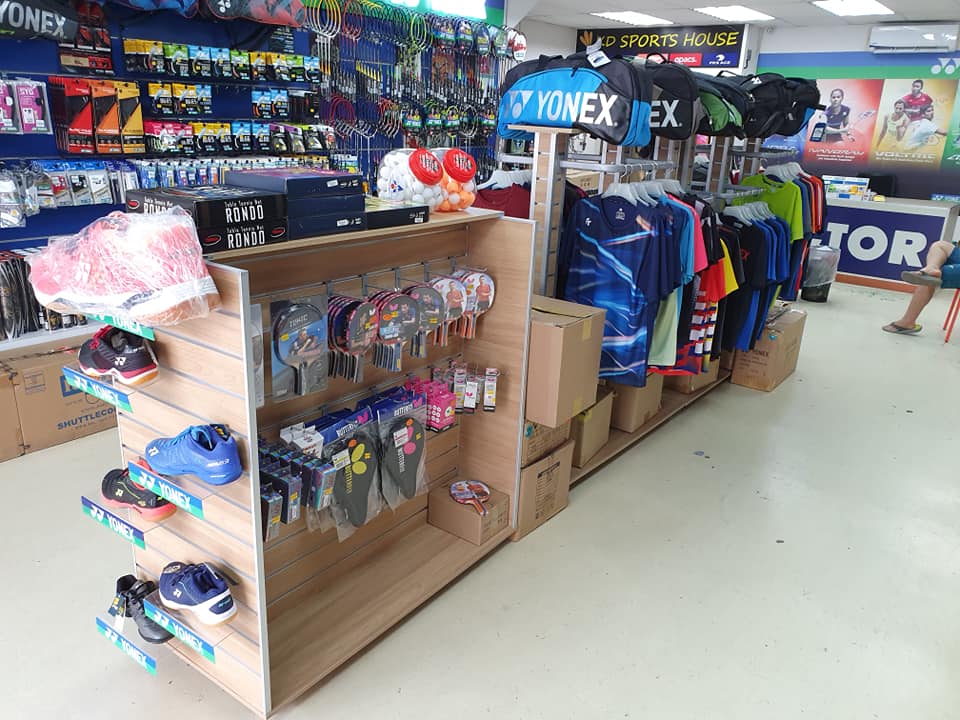 Prime examples would be our Freewall and Wallnut series of wall-mounted display panels. They're slim, sturdy, and has an endless number of options when it comes to creating elegant-looking displays. On the surface, they look simple enough. But the powder-coated metal material can cater to many different looks. 
Freewall panels are individual wall slats made of powder-coated metal material. Many of our happy customers agree that it is the best investment they've made for their businesses in a long time.
The same goes for our Wallnut wall panel display series. With almost the same flexibility as Freewall which conceals unsightly fixtures and imperfections on your wall, they're more modern, chic, creative and is absolutely straight-to-the-point. 
The amazing thing about installing Slatwall panels in your store is that they're simple to adjust and offer a versatile solution. The grooves allow for repositioning, quick and effective adjustments to your selling space. How? Just take your pick from all the accessories we have in store which include shelves, hardware, hooks, brackets, baskets, acrylic displays, arms, clips, holders, and boxes and change them up as and when you like. 
Designing your Own Concept Wall – Retail or Home
Having a concept wall is nothing new and, contrary to popular beliefs, it did not get its start from retail, commercial businesses, or the world of interior design.
It began in schools.
Remember that plain-looking board stuck with thumbtacks at the back of your classroom that your teacher consistently adds to over time? THAT's the original idea of a concept wall. 
The idea behind a concept wall is for people, in this case 'students', to keep track of important details. They add new stuff to it as they go along to help gel everything that they've learned throughout the year.
The idea has, however, evolved. Today, it's quite common to see chalkboards placed either at the front or back of cafes or restaurants as a part of the design concept. The intention is for it to be a place for customers to leave supportive messages and relate their experiences while they were in the store, cafe or restaurant.
It's a living wall that changes because of new definitions, concepts, ideas, and key details. 
The same way teachers and students add to their concept wall in the classroom, you can have your own living wall in your store too! The most important element to a concept wall is flexibility. 
Just browsing through Pinterest and Instagram for concept wall alone will give you whiplash because of the sheer creativity and commitment of some people. Here are some examples I found intriguing.
With Decowall, you can easily and quickly create your own concept or display wall whether at home, in the office or retail outlet! The wall panels make it possible for you to create an art gallery, bookshelf, closet, storage space for your kids' toys, or a space to display your best products. 
When placed in a strategic and prominent place, it creates a good impression and you know what they say about making a good impression...it counts! 
Changing Things Up Without Straining your Budget or Wrecking your Wall
One of the biggest concerns about wall decorating is wrecking the paint job because of sticky tapes and nails. Many people I know would rather leave their walls bare because the thought of nailing in ten or twenty nails into the walls which may, at the end of the day, be temporary by nature, hurts not just their wallets but their hearts.
I feel you.
Repairing the walls will not only take much of your precious time and money but also some ingenuity. Patching holes up, filling up cracks, and slathering on a new coat of paint will cost you your business. 
Apart from using our Decowall Slatwall panels with unique, versatile grooves, here are other ideas you may want to take into consideration as well. 
Using a clothesline

Hooks with special adhesives. They, however, may not hold heavyweight objects like framed pictures too well

Special tapes that don't leave a mark on the paint job, made especially for hanging light décor and items. Today, there are literally thousands of decorative tapes out there for you to choose from, especially in art-themed stores

I've personally seen some really awesome decals in the market that are made for easy on-and-off pictures and posters that come in many different shapes and sizes. The idea behind the decals is that they're meant to be temporary, hence, the special adhesive

Using magnetic paint and magnets to hang up objects around your home or store. 

If you don't have the time to do all of the above, wallpapers are fantastic options. All you need to do is to find out that suits your style and preference and stick it on!
The wonderful thing about all the ideas above can be applied across the board, be it your bedroom, office, store, or office cubicle. The key point is to play around with ideas and options, and own it. 
Conclusion
Think big, start small

Adding a pinch of personality to your walls is easier than you think

Creating the right impression means impressing your customers' socks off right from the get-go

Adding a splash of uniqueness with anything from paintings to mirrors takes just a little bit of effort

Use online resources to find inspirational ideas and stuff to print to add to your walls

Keeping things flexible is important because you'll never know when you want to change things around

Designing your own concept wall with Slatwall panels make life easy and simple

Keep to your budget

Think outside the box

Use DIY ideas if you have to
We're into the 2nd day of a new decade and it's still not too late to think of something new for your retail outlet. If you'd like to have a look at some wall display racks in Malaysia or see what your options are for wall furniture for sale, you can always look us up at www.formedge.com.my, www.decowall.com.my, call us at +603-61566222, email us at enquiry@formedge.com.my, or pop by our showroom in Kota Damansara, Petaling Jaya, Selangor, Malaysia. 
If you're more an internet person, don't forget to follow us Facebook, Instagram, Pinterest, or Twitter. We're always online to keep our customers in the loop about the latest happenings and trends. So, hit us up. 
Ready to revamp or reno your store to give it a new pow-wow look? Check out the video below created by Pitch.TV below!
Have an awesome new year ahead, everyone!