14
Jul
Using Slatwall Wall-Mounted Displays in your Clothing and Apparel Store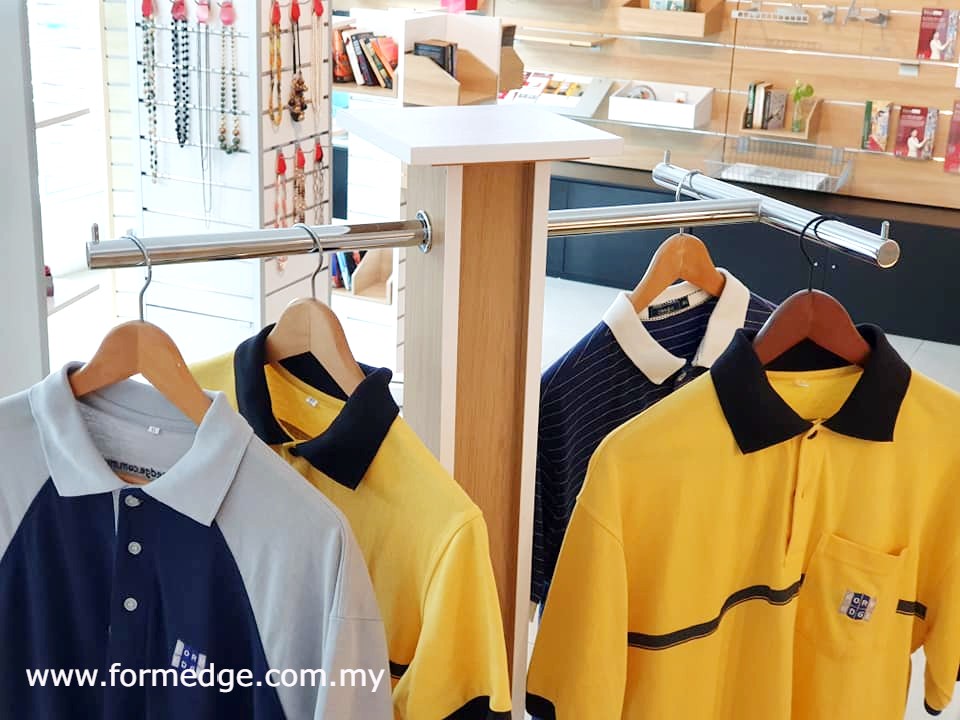 One of the biggest challenges for designing and decorating clothing retail outlets is space constraints. What you choose to do with the display racks and shelves in your clothing store has to do with:
Your target market

Season

Sales period

Overall theme

Color scheme
First of all, consider the concept of the clothing store. It has to gel with your target market. 
If you're selling to the younger demographic, using bright colors and a fun theme will do the trick. Older folks and working adults may prefer more clean-cut and to-the-point store designs.
Top Clothing Stores in the World and What to Learn from them
Are you primarily a retail outlet selling sportswear? Is the store's focus on a luxury fashion line? Are you into fast (cheap) fashion? Are most of your clothing vintage or cute? Are you aiming for a bold, playful, and creative theme? Are most of your products budget-friendly? Do you cater specifically to just women, kids, unisex, or men only? 
If you looked at Zara as a retailer, you'll notice that most of their clothing selection is quirky, trendy, and stylish while keeping each of the items at relatively affordable prices. Urban Outfitters, on the other hand, give their clothing selection a twist. They're, today, one of the largest international fashion brand names that deliver affordable stylish, streetwear with a little bit of pop-rock feel. 
On the other hand, Nasty Gal, an eBay phenomenon gone viral and traditional, has created millions in business based on zero training in business and internet marketing. 
Seeing the potential in the then-popular MySpace, she launched off into eCommerce without knowing she was. All she knew was that she was in a dead-end job but had an eye for vintage-style clothing, photography, and a passion for thrift stores. 
Revamped vintage clothing has its own appeal, you'll have to admit.
Other stores you can find inspiration from include Gap (which has a wide range of products catering to people of all ages, including infants and kids!), Zalora (a Malaysian-based online fashion giant), and independent designers and vendors that flood the online catalog of sites like Shopee, Lazada, and Shopify.
How to Design Your Own Themed Fashion Store Affordably
Time is needed to explore, discover, and experiment. You'll also need to speak to your business partners, customers, family, friends, and even the random stranger to ask them about their favorite clothing stores. 
You can either decide to go for the minimalist look to help your customers focus on shopping, or you can max out on creating a completely out-of-this-world shopping ambiance for your walk-in customers. The ball's in your court.
If it's a thrift store, be sure to make it clear to them that you're offering budget-friendly fast fashion. Your target market is bargain hunters who have no inclination for fanfare and you're not a creative clothing store. 
When space is an obstacle and you have more than one category of products to display, a wall-mounted Slatwall display shelf is your best bet.
Present your Best
Be it the best deals, best sellers, or the best new fashion line, put it right up there at the front of the retail store where it is most visible. 
Just as your customers walk into your retail outlet, they won't miss it hanging from a standalone clothing rack like this! The great thing about them is that they can be customized to suit your needs.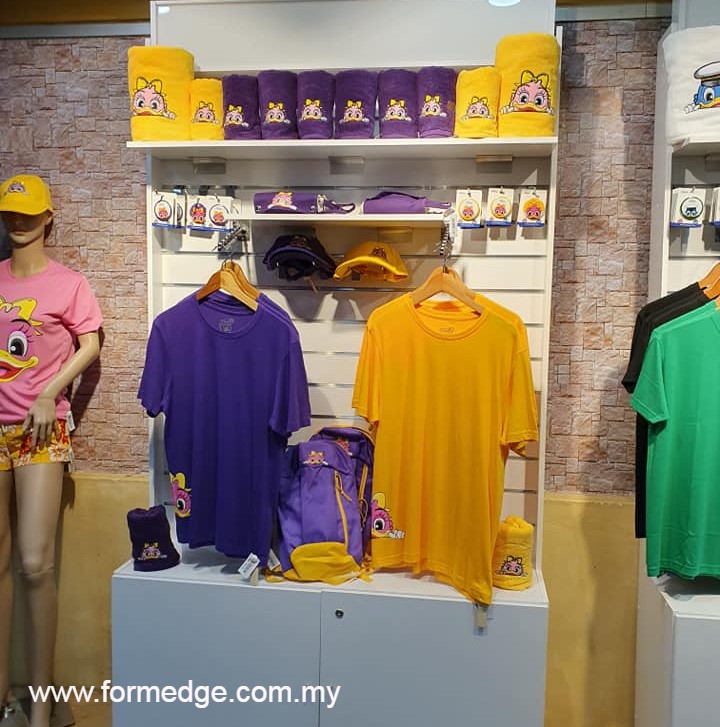 Wall-Mounted Clothing Racks Saves Space
Without a smidgen of doubt, wall-mounted customizable clothing racks using Slatwall panels are the best when you wish to keep it both stylish and functional at the same time. 
Any interior designer can tell you that the most important thing to take into consideration when designing a retail outlet, warehouse, showroom, or home is space constraints. 
With this wall-mounted clothing and accessories display shelves, it comes with multiple types of accessories that you can then use to change things up once in awhile.
Wall Racks for Quick Access
Visibility is a huge consideration when it comes down to investing in the right display shelves. While wall-mounted railings made from Slatwall panels are absolute winners in this department, there may be variants of the same product you want to keep within arm's reach. 
This way, when the customer asks if you have one in Size XLL and in Blue, you can simply grab it off the shelves. The floating appearance of wall racks also gives it a 'winding design'.
Multi-Tiered Clothing racks using Slatwall Panels
If there is a corner of the retail outlet that you would like to give a unique look, using the multi-tiered shelving system works wonders. The floor-to-ceiling display unit has horizontal shelves you can customize to create the look that you want. Products with the least visibility can be placed on the top shelves for easy retrieval. 
Shelving panels that run the entire length of the wall are often most cost-effective, eye-pleasing, and flexible. The shelves are easy to customize and personalize because they come with accessories and panels that can be adjusted as you please. 
This is particularly important if you have multiple types of products to display along the retail racks.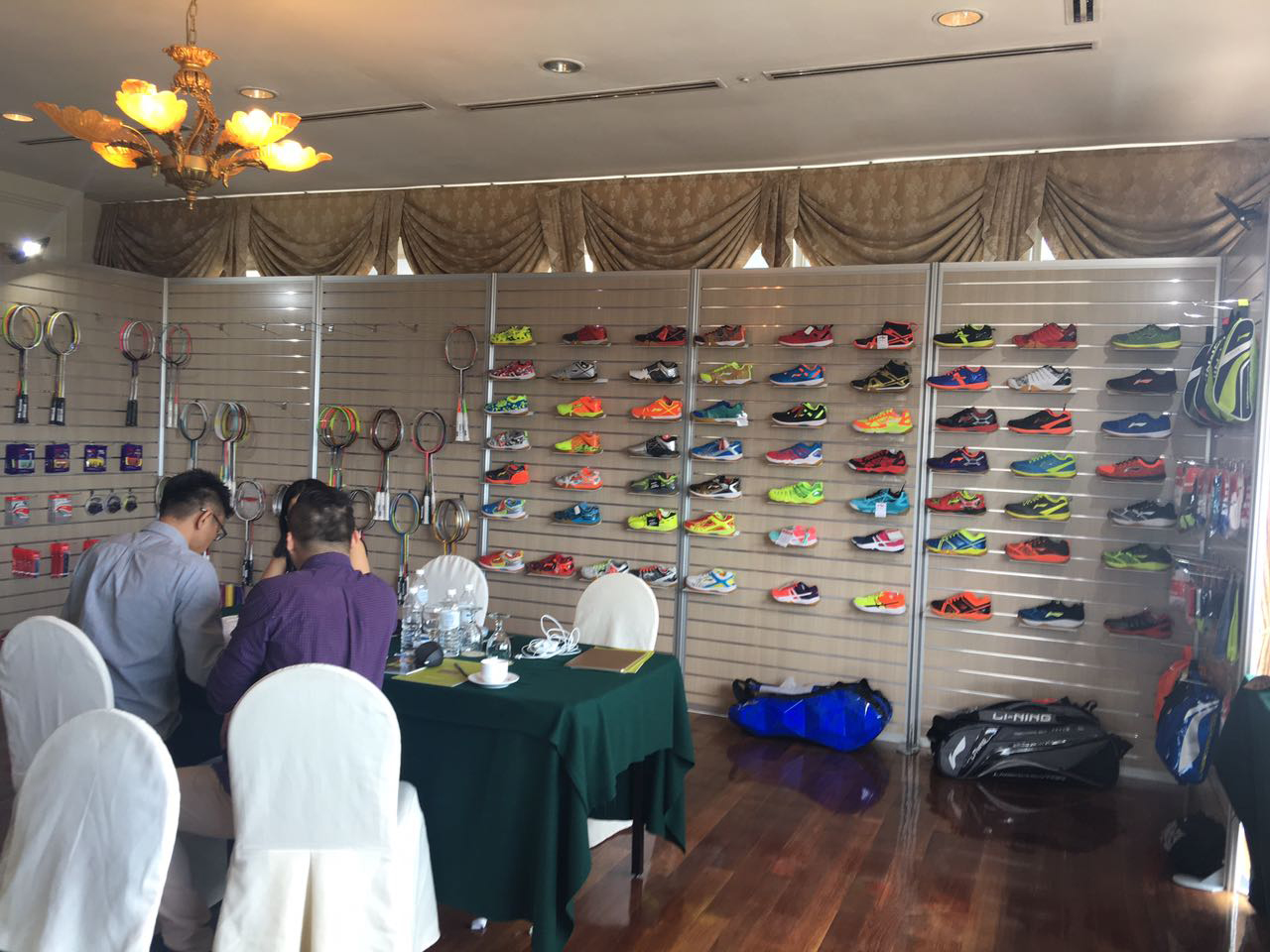 Wall-Mounted Shoe Racks and Accessories Wall
Clothes, shoes, and accessories go together because they belong to the same category. Chances are if your customers are shopping for items of clothing, they may be interested in products that complement their new item. 
That's why having a wall-mounted shelving display in your retail outlet makes sense. You can display the items - shoes, clothes and all - right beside each other (or at least, within easy reach) to entice customers.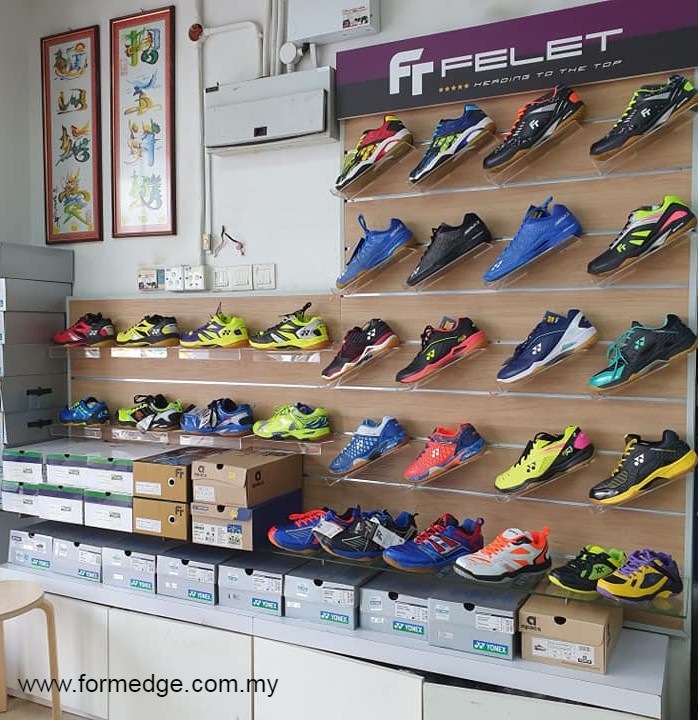 Have a look at this video to see how flexible and awesome your products will look with Formedge's revolutionary Slatwall Retail Display Panels.
---
We hope you've gotten some ideas on how to better decorate the clothing display areas in your retail outlet. If you need clarifications, help, or ideas, give us a call at +603-61566222, visit our website www.decowall.com.my, www.formedge.com.my, or pop by our showroom in Kota Damansara Petaling Jaya to have a look around.  
Alternatively, you can reach us by email at enquiry.formedge@gmail.com.
xxx