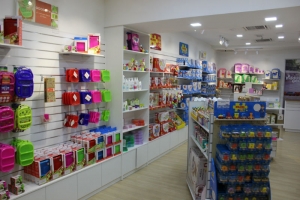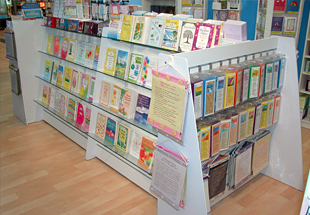 The world is at the confluence of active conservation of natural resources and preserving the environment. No matter which side of the world you're living in, it affects you because earth is the only home we have and we must put on some elbow grease to do our partwhether in our personal life or professional lives.
Many retailers think that going green is restricted to their homes and buildings. Since most retailers are either located in a mall, business lot, or in a space that they have little control over, the most we can do is to watch the news. That cannot be further from the truth and we're here to show you how you, too, can do your part, as a retailer, to contribute towards the green movement no matter how small you think they are.
According to a 2017 study conducted by Dodge Data & Analytics, in partnership with the National Association of Home Builders (NAHB), about one third of home builders (33%) report that they are currently doing green builds for more than a majority of their projects – LotNetwork
Federal governments all around the world have ramped up efforts to help businesses and consumers become more involved in slowing down the earth's deterioration.
You don't have to hop into the pool if you're not ready. Small baby steps are all that's required.
Projects, money, and programs are already underway to move the business world towards the construction of zero-energy buildings, homes, condos, and retail outlets. We should be proud of the fact that Malaysia is one of the biggest movers and shakers in this respect.
Not only are we clamping down on countries dumping their wastes on Malaysian soil, our Energy, Science, Technology and Climate Change Ministry is all claws and daggers in promoting aggressive moves to help Malaysian consumers and businesses adopt solar panels.
In Europe, governments are continuing with their efforts to bring down the cost of building more energy-efficient homes and buildings. This trend, many predict, will only spread further to the rest of the world. As soon as the cost of building more eco-friendly homes and buildings drop, retail businesses will also start enjoying the same benefits, reducing the cost of turning green.
It was reported that about 3/4 of construction companies surveyed believe that the cost of building a green home or building has dropped by about 10% in recent years. Yes, we are more bound by rules than homeowners, but this shouldn't stop us from doing our level best to reduce waste and making our stores more eco-friendly.
It's part and parcel of not just doing our bit for the environment, but it will also present a better front to our customers/clients.
And if you're ready to show your customers and clients that you're more than ready to stand up and speak out about helping the environment, here are some nifty, quick, and absolutely do-able ideas!
Making the Most of the Space
If you're a retailer moving into a new office space, THIS is the perfect time to think about green ways to make your business a more earth-conscious one. One easy way is to make the most of the space in the office or retail outlet by first planning and designing with what you have.
Begin by thinking of each wall, every inch of the floor, imagining the placement of the counter, type of flooring, display units, shelves, posters, and the paint you'll use. Even if it means conjuring up pictures of a bouquet on the coffee table in your head.
Focus on each panel or wall and try to come up with ideas on how to maximize its space instead of expanding your ideas in every direction. Worry not if you have a small retail outlet or office because the smaller it is, the more creative you can be and the less impact you'll make on the environment.
According to reports, tiny homes and spaces is all the rage right now because it forces people to come up with impressively creative ways to make use of the space they have.
Another good idea is to always look around you, in your local market, to find good quality locally-made products that will last for a long time to come. Skimping on the initial cost might cost you more in the long run.
Mind the Water and Electricity
Remember, one person is a drop of water but together, we're the ocean.
The average Malaysian uses up to 300 liters of water every day, almost double of what our country's set out to do during United Nations conferences and meetings. It could be something as simple as not to leave the tap running, or to fixing a leaky sink. There are many low-flow faucets aerators and tankless water heaters out there in the market so, get them! Water heaters are real energy-suckers, so, invest in one that will automatically pause the heating process once the water temperature is right.
You can also set buckets out (if you're on landed property or at the ground floor of a building) to catch rain water to use it for general cleaning purposes. In fact, consumers are encouraged (whenever possible) to use rainwater to top up water features like the toilet.
And this one goes without saying but it needs to be said anyway because we're not as mindful as we think we are – switch off all appliances when they're in use. Leaving it on standby mode still consumes electricity and it includes the television, lights, fans, computers, laptops and other electronic appliances. If you want to go a step further, unplug them before you leave the office or store, even when going out for a lunch break!
It sounds tedious but once it is a habit, it will be a breeze.
If you have the budget for it, replace old appliances because older electrical appliances tend to suck up energy much more than newer models. But since this is a major move not just for general consumers, even big businesses need to work this into their annual budgets so, take your time to deliberate.
Say 'NO' to Plastic Bags
Although Selangor and Penang states in Malaysia were the first in the country to refuse single-use plastic bags (or charging consumers for plastic bags), Bangladesh was the first country to impose a ban on them. Hot on its heels was countries like South Africa, China, the Netherlands, Morocco, Albania, Sri Lanka and many more.
While the move is lauded by many around the world, other earth contaminants would soon be added to the list which includes plastic straws, coffee cups and lids, sweet wrappers, water bottles, earbuds, and takeaway containers.
It is, therefore, to the surprise of none that young consumers, the Millennials and Generation Z, are more willing to pay a premium price for not just better quality products but also environmentally-friendly ones.
Not everyone was happy with the move because it was a radical shift of mindset. What consumers began doubting was claims of scientific research being done. The new generation is the most well-informed, well-educated and skeptical bunch we've seen thus far. You can read more about Millennial shopping habits and their loyalty here.
A company with a well-rounded corporate social responsibility program also enjoys a better rate of return business and loyalty.
What YOU can do for your business is to call in for a meeting with all the directors, managers and key staff members of your company for a discussion about potential plans of becoming a greener business. Pinpoint what can and cannot be done and put it in black and white. You can also use this time to get your employees to come up with innovative green ideas. Input from your employees is important because they know the inner workings of your company and have a better idea about what will or will not work.
Things your business can do for the environment:
Things your business can do for the environment:
Say 'no' to plastic
Choose paper over plastic whenever possible
Put up giant posters and signs that encourages your customers/clients to bring their own bags when shopping
Sell reusable containers, cups, bags, tumblers, straws, and utensils at an affordable price
Only print out receipts upon request
Reduce printing on paper by going electronic
Reuse paper, plastic, aluminum, ink cartridges whenever possible
Reuse packaging materials (no, your customers won't complain if they're clean and in good condition)
Implement a Corporate Lifestyle Change
A word of warning: this could get uncomfortable and unsettling in the beginning. If your employees are used to leaving the air-conditioning on the whole day, asking them to switch it off during lunch hour or a few hours before closing shop will put your working relationship to the test. If they are used to leaving the retail outlet completely lit up, they're bound to forget once in a while despite repeated attempts to remind them.
It takes patience and practice.
When there's low foot traffic in your shop, use the ceiling fan instead of leaving the air conditioner on. It could also be time to invest in good energy-saving light bulbs and compact fluorescent bulbs. If your employees keep forgetting to switch the lightings and air-conditioning off, use a timer. Depending on your budget, install a hand dryer in the restroom of your office building and then set all computers to power-down when not in use.
Other business lifestyle changes you can implement includes:
Print only when necessary (I know this can be impossible sometimes but do this as many times as you can)
Print double-sided instead of lazily printing everything on a single side of the paper
Ask your customers if they require a printed receipt before giving them one
Email your transactions and confirmations
Equip your pantry or kitchen with washable plates and utensils instead of disposable ones
Use rechargeable batteries for your devices whenever possible
Scope out local businesses to see if they offer refillable non-toxic, eco-friendly, biodegradable detergents
Donate electronics like laptops, computers, monitors, printers, speakers, etc, instead of throwing them away
Regularly maintain all the mechanical equipment in your office or retail outlet
These are the small steps which may culminate in massive leaps in the future.
Explore Solar Power
This topic can be sketchy and touchy for many because not everyone is rich enough to purchase a personal plot of land, build a home or office building from scratch, and install whatever solar panels we want onto the premises.
It is expensive, we'll admit that.
But if your business is in the position to do that, there should be nothing standing in your way. It's a good investment in the long run! With restrictions, keeping yourself informed about the latest technology and offerings is the only way to go.
If you're not in the position to make a complete overhaul to your business or home, one simple change you can make to your new business lifestyle is to change all the light bulbs in your store into energy-efficient LED ones. These powerhouses pack 25 times more power and consume up to 75% less energy! A good LED will slowly dim out instead of instantly leaving you in the dark when burnt out. However, it takes a pretty long time for the LED light to actually completely expire.
So, it is a good, inexpensive change indeed.
Focus on Quality, Long-Lasting Products, and Materials
I know how easy it is to cave into cheaper products in the market but if you looked at it financially, investing in good quality, long-lasting products, and materials for your shop or home will save you quite a hefty amount of money in the long run.
AND you'll be doing the planet a huge favor.
Did you know that most paints are not kind to the environment? Not many people do. Not only will your choice of paint affect the environment but it might also affect indoor air quality. If it smells like a petrol station or glue, chances are, it's not good for your health. With many employees working within the walls for long hours, it could be long-term jeopardy on their health. Most famous paint brands carry an eco-friendly line, anyway, so, invest a small sum in them instead of going for the cheaper ones. Consult the salesperson for paint that is low-odor, free of toxic chemicals and VOC-free.
Business owners should also put a few extra thoughts into investing in quality furniture pieces, office shelving units, and high quality counters.
Even when you plan for future revamps, you can resell or donate quality furniture so that they will get another chance to enhance others' lives instead of an unnecessary early demise in wastelands.
Go Natural with Plants and Flowers
Go to any website or social media platforms that deals with interior design, home decoration, office revamps, renovation or DIY projects, you'll come across the same thing over and over again – the usage of plants and flowers to enhance the look of a drab office or a plain-looking home.
And the reason is simple. It works…EVERY SINGLE TIME, like magic.
A splash of green, a hint of sunflower yellow, or a tint of purple in the corner of the living room or reception area can work wonders.
Aside from the superficiality of natural plant prowess, having plants indoors have many other benefits.
Improve indoor air quality
Reduce stress
Boost productivity and performance
Reduce noise
Improve your health and well-being
Acts as natural air fresheners
Acts as air filters
Removes toxic indoor vapor (NASA)
Toxic air could be coming from outdoors when customers walk in and out of your retail store. It could also be internal because of VOCs, dirty air-conditioners, or simply airborne pollutants floating about the office or store as we move from one place to another.
Most people spend approximately 57% of our time at work and we're expected to be alert, positive-minded, productive, efficient, creative, social, friendly, and affable all the time. And the design of your office will greatly affect the way we think and feel.
Instead of making everyone fight for the window seat or commit to a roster or seat rotation, it is a better idea to add some color to the walls, on top of the desk or in small corners of the space. If you're redecorating your office or retail outlets, here are some deco cues to come up with the perfect office space…according to science.
Help Out with Recycling Efforts in your Community
Not every company or family have the budget or time to recycle because let's face it, it takes effort.
Looking at it as a team or company project, it makes things not just more appealing but also more fun!
Have meetings with your staff, discuss small ways you can contribute to your community's effort to go green. Although using recycled materials might not be on the cards for you, we're pretty sure we can squeeze in one weekend of group recycling project into our respective busy schedules.
If you run a store, stop handing out plastic or paper bags and, instead, ask if your customers brought their own bags. You can also designate a space in your office (most likely a storeroom) to keep old newspapers, magazines, paper cups, plastics, aluminum, glass, unwanted clothing, etc. Assign one weekend and make it a group effort to bring all collected items to the recycling center.
You can also partner-up with a local recycling organization like the following companies and organizations:
IPC Recycling & Buy-Back Centre
BYOB (Bring Your Own Bottle)
Tzu Chi Malaysia Taman University Recycle Center
Community Recycle for Charity (CRC)
ALH Group Of Companies
Pertubuhan Amal Seri Sinar
TMC Metal (Malaysia) Sdn. Bhd.
Global Environment Centre
Smart Ranger
Many of these organizations are actively on the look-out for help from commercial companies and groups. You can easily schedule a collection time or help out with some volunteer work.
And remember, millennials and Generation Z, your new bunch of consumers, are all-in when it comes to saving Mother Earth. Giving back, remember, is never TOO much work.
Shoppers all around the world are developing a more green attitude when they shop, so, businesses and retailers must rise to meet their needs. If you have a website or social media account, call or email green businesses to see if they'd like to exchange links or be featured on your website.
There is a whole long list of new businesses and retailers with their prime focus on being greener.
Flea and farmers' markets
Organic food stands
Organic food caterers
Green bloggers
Eco-friendly fashion social media influencers
Beauty salons that use natural and environmentally-friendly products
Mobile apps that help consumers find the nearest recycling centers, or provide information about the best eco-friendly practices and news
Package-less soaps and refillable washing products companies
Eco-friendly or pre-loved toys and clothes groups
Juice or smoothie bars
Green B&B or AirBnB
Green Marketing Benefits Everyone
Generally, more than 50% of consumers are willing to pay extra for products and services from companies that are committed to improving their community. Companies that care beyond the dollar sign has a positive impact on the company's loyalty and image.
Interestingly, while about 52% of consumers in the West are willing to part with their hard earned cash for better, more eco-friendly products, over 63% of consumers in the Asia-Pacific region, Latin America, Africa, and the Middle East say they would support a socially-responsible business over companies offering cheaper options. You can read more about the report and its findings here.
The problem with green marketing is when companies fail to live up to their claims, or when the overall cost seems too high at the start.
However, it's been shown that a move towards an environmentally-friendly business model will have a positive effect on the bank balance in the long run. Not only will it increase brand loyalty, but it also reduces expenses, and companies spend less on the packaging, marketing, transportation, energy, and water.
After climbing over the short-term budget hurdle of going green, the long term benefits will become clear as day.
For your own personal lives, read up on how small spaces are all the rage right now.
So, what do you think about going green? How have YOU been doing your part for the environment, we'd love to hear your ideas, so, share on!
---
If you have questions or would like to contact us regarding this article or blog, we would love to hear from you. Just email editor@formedge.com.my. For information regarding our products and services, send us an email at enquiry@formedge.com.my.  We've been in the industry for decades and you can read more about us on our About Us page or visit our showroom in Kota Damansara, Selangor, Malaysia!
Formedge.com.my is one of the leading slatwall display system manufacturers and distributers in the region. You can find out more about our products and services at www.formedge.com.my or www.decowall.com.my. If you're active on social media, we appreciate a follow on our Instagram account, Facebook, Twitter or just this blog! Our showroom is in Kota Damansara, Selangor, Malaysia so, if you're around, do drop by to see an amazing array of decor and ideas!