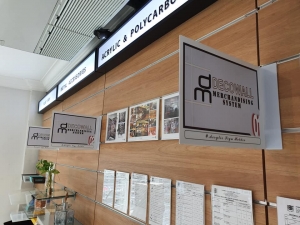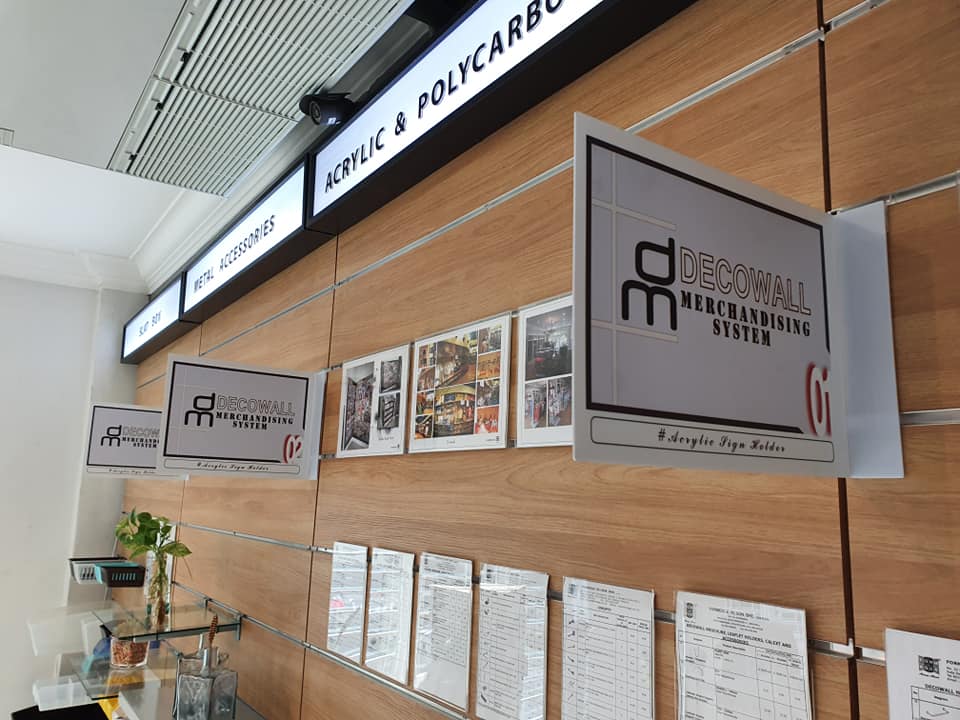 Maintaining your office or office display regularly ensures that they're in tip-top condition long after their live-by date. It sounds elementary but running a clean cloth through your office display once a day, or twice a week will move the goalposts to make it a better-looking one every year.
Yes, it's REALLY as simple as that!
A clean, well-maintained, and spotless retail outlet, store, or office leaves a good impression on your customers and plays a significant role in turning them into long-term customers. Nothing is more of a turn-off than a cluttered, piled-sky-high store that looks like it needs a total revamp.
So, you can start off with these basic cleaning and maintenance tips and tricks to keep your office and showroom display units in good condition.
The display units are business investments and they bring in the bread and butter. So, it makes perfect sense to upkeep them from time to time.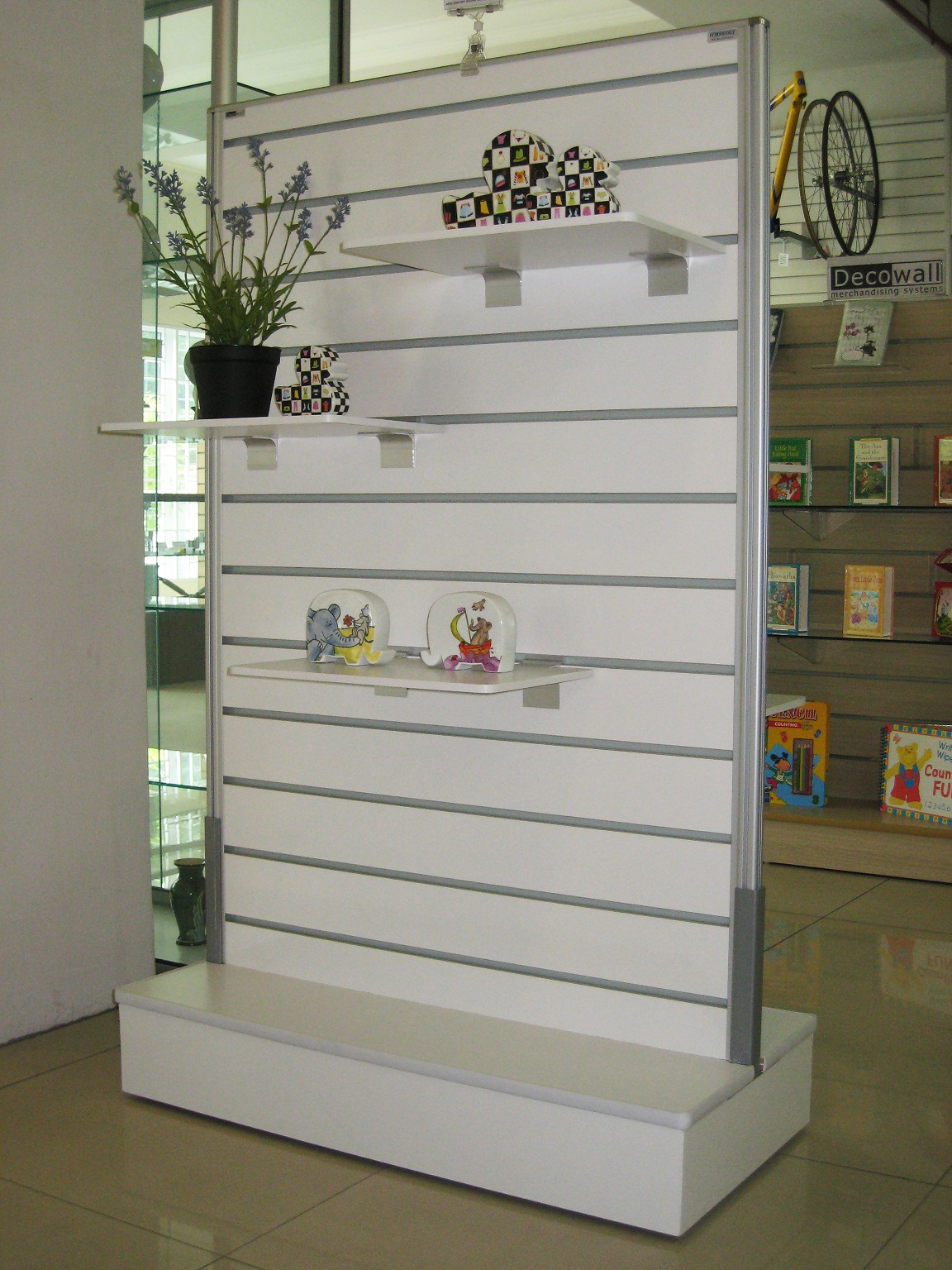 Keeping it as dust- and germ-free as possible

This is particularly important if there is a lot of footfall in the office, meeting/conference rooms, or showrooms. With people walking in and out the whole day, it requires more than just running a broom across the floor. The first step to take is to understand how to maintain the different types of display units you have in your store. The same cleaning method and schedule cannot be applied to indoor wood furnishing and outdoor metal patio furniture. You'll need to employ different preservation techniques and cleaning schedules to keep them in spanking new condition.

 

Organize your display items

within their category and

rearrange them occasionally


If you run regular checks every week or month, not only will you be extending the life of the furniture, your customers will also be impressed with the spic and span condition your store or retail outlet is in. It may not be obvious but it contributes significantly toward a positive shopping experience.

Get Cleaning Help
As it is, your work in the store, office or showroom is stacked high. The last thing you would be enthusiastic about is to do basic cleaning work. And yet, some people can't stand the sight of a coffee stain on the living room table, others…not so much.
If you belong to the latter group of people, getting someone to regularly come in for a quick wipe-down would do your business (and even home) will be a sage decision. Thanks to apps and diversifying business models out there in the market, contractual or ad-hoc cleaning services has become ever more affordable now. So, don't skimp. It's an investment towards the profitability of your business!
Protecting your wood furniture


Using wood furniture or display units in your shop or home gives it a very rustic, homely, vintage look and adds a layer of mystic to the interior design. They're not hard to maintain because all they usually need is a quick wipedown with a cloth dampened with warm water and dabbed with mild dish soap.

An old toothbrush (or other similar cleaning apparatuses) will get you into hard-to-reach areas and surfaces. When you're done with the rudimentary and want to go a little further, apply good quality soft-paste wax onto labels/stickers/notes if there are any and then wipe it off with a clean cloth. Your conventional shoe polish works well on cracks and scratches too. Bear in mind that most wood materials don't go down too well when placed in open space that is exposed to direct sunlight over long periods.

 

Best Ways to Maintain Metal Display and Furniture


Getting metal furniture makes sense from the perspective of maintenance and budget. And they're really easy to find! All you probably need throughout the lifespan of the metal display is a good ole tub of metal polish to restore the furniture back to its original glory.

But one thing we need to remember about owning, using and maintaining metal displays is cleaning oxidized aluminium, cast iron or wrought iron. Keep the user's manual if the display unit comes with one, and research on quick, natural ways to maintaining the metal display to give you the best bang for the buck. On most days, running a wet cloth past the furniture's exposed surface areas will do the trick. To keep oxidization away, before you clean, remove as much of the existing rust as much as possible.

This can be done with a simple 1:1 ratio vinegar and water solution, or a metal polish paste. Use a rust-resistant primer and paint. Before you have to send the metal display in for sandblasting or powder-coating, protect them daily with a generous amount of wax – yes, the conventional one you use on a car would do.

 

Cleaning and Maintaining your Glossy Glass Displays and Furniture
Some people think nothing of it but cleaning your glass display units need more care than other furniture. That's because you don't want scratches on them and if you're using inner lighting, the scratches, stains, and imperfections can be jarring eyesores. Use non-abrasive solvent and cleaning material to clean your glass displays is par for the course.

Try not to use harsh chemicals if it can be helped, which includes avoiding the use of scrub brushes. We know hard water stains (those white, hazy spots) are hard to deal with and are tough to remove but you can use acid-based cleaning solvent to breakdown the alkaline-based buildup.

Look for cleaning products with phosphoric, hydrochloric, or sulfuric acid. A more natural ingredient is…yes, vinegar (because it is acidic). It's natural, non-toxic, and effective yet gentle. Many experts would advise against using commercial glass and window cleaning ingredients on your glass display units and furniture.

 
Maintaining the Smooth, Soft shine of Leather

Being a natural material, leather is age pretty naturally and gracefully over time if kept in good condition. It lasts prolifically long (for generations in some families) and is pretty easy to care for, thanks to its ability to withstand both cold and hot temperatures well.
Every day, run a wet cloth over the leather's surface area and stay away from harsh solvents, cleaners, polish, oil, varnish or ammonia water. If you have to, use it sparingly. Leather is a natural material, so, using natural cleaning agents (or almost no commercial cleaning products) on them is your best bet.
Once a week or fortnightly, apply good quality leather conditioner over the leather surface and that's it!
Natural Cleaning Tips and Tricks for Office, Showroom & Retail
Mix a 1:1 ratio of white vinegar/lemon juice and warm water, pour them into an empty spray bottle and keep it at the ready. Make a run through the store, cleaning up the displays with a quick spritz from the bottle and wiping the surface up with a clean cloth every day.

 

Warm the solution up (without the cap!) in a microwave oven before using the solution to clean your glass, metal or wood displays.

 

Technology is on our side, so, make full use of it. In the market, you'll find innovative cleaning pads and non-scratchy sponges instead of the conventional rough scrubs. I know this might take more time compared to using harsher commercial cleaning agents, but you'll be extending the lifespan of your display units, shelves, and furniture this way. AND it's totally worth the effort.

 

As soon as you spot hard stains forming on your glass displays, get right to it! Don't wait. The longer you wait, the harder it will be to remove the hardened residue. This is why regular wiping and general maintenance is recommended.

 

Consider natural cleaning solvent recipes using baking soda, vinegar and…yes, toothpaste. Apply a small amount of regular toothpaste to a wet towel and rub the toothpaste over the stain in a circular motion. After a couple of minutes, rinse it off with either warm water or vinegar-water solution. 
We hope that these cheap and neat tips and tricks to cleaning and maintaining the store display units and furniture in your home, office, retail outlet, or showroom will prove useful because we are intent on helping you make the most of them all. 
They're meant to be good long-term investments that help you gain ground on your business or impress your guests when they visit your office, store or home. 
As you can see, upkeeping and maintaining the display units and furniture don't often involve any form of splurging. Only when they're left unattended over time, the help of a professional may be required.
So, don't wait to get the elbow grease on every day to keep your retail outlet display units from expiring before they're meant to.
---
To find out more about reliable, professional, affordable, and top quality store display units, we invite you to visit www.formedge.com.my, www.decowall.com.my, or hit us up on our social media pages like Facebook, Twitter, Instagram, Pinterest, or Linkedin. We love connecting with people who share ideas with us as much as we do them!